Our Clients
FAST GROWTH & REAL RESULTS FOR Impressive BRANDS
We've helped big name brands grow even bigger. Think of us as the missing piece to your digital marketing puzzle.



HOW WE HELP
BECAUSE PERFORMANCE IS EVERYTHING
Our Work
TAKE A LOOK AT SOME OF THE ONLINE MARKETING RESULTS WE HAVE ACHIEVED FOR OUR CLIENTS
This project has been a game-changer for us. With 100,000+ products across 350+ categories, our key pages ranked well, but Google often struggled to find the best page for very niche search terms. It would often select product pages, as we had no meaningful way to target extremely detailed searches, which are the most highly converting terms. Terms like "Mango Wood Coffee Tables" have gone from position 1,100+ to position 3. "Black Rattan Furniture" has moved from position 100+ to 8, and "Blue Dining Chairs" from 100+ to position 9. We were able to dynamically create thousands of highly relevant pages that require no additional ongoing work for the team, but deliver a great customer experience. The conversion rates on these pages are much higher than on traditional landing pages. Not only have these pages been good for SEO, but we've also used them for our SEM campaigns, delivering better quality scores and improving our ROAS—an unexpected extra bonus of this business-changing step up.
Fraser Gardner | CEO Zanui
IMPRESSIVE VALUES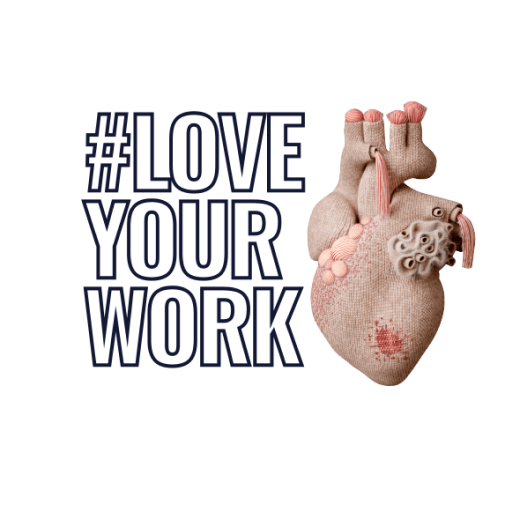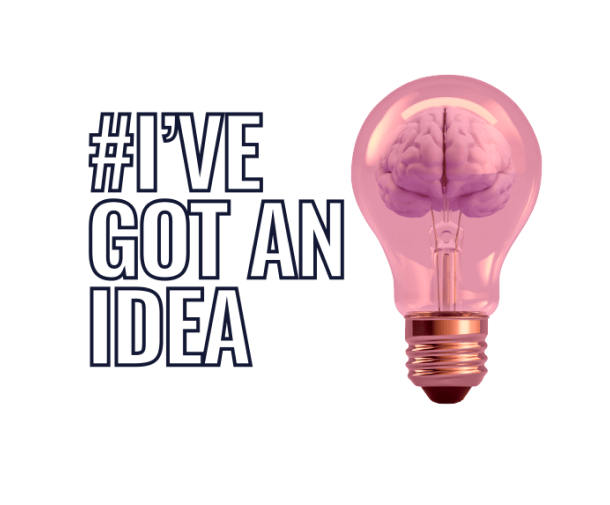 WHY PARTNER WITH IMPRESSIVE?
There are many digital marketing agencies out there but what makes Impressive so special? We'll never stop working with you until your business reaches the goals that we've agreed on. At Impressive, we treat your business just like our own so you can rest assured that your success is in the right hands when you choose to partner with us.
Dedicated teams working from our offices in Melbourne, Sydney, and Brisbane.
Extensive research into your company, your values and your goals.
In-depth strategy session to hash out just how you're going to get there.
Google Premier Partner, making us one of the top 3% agencies in Australia to meet all of the requirements of the Google Partners program.
Flexible campaigns tailored to your requirements.
Outstanding performance milestones and transparent reporting.
Ongoing support from our specialists.
ANY QUESTIONS?
FAQS
Digital marketing is more than just online marketing services such as Google Ads or SEO. It's about the full journey your audience experiences when they interact with your brand online – everything from the first touch through to conversion, and beyond. It's about capturing your audience right where they are, and using various elements to build a lasting relationship. 
Digital marketing is a process. At Impressive, we want you to focus on growing your business, so our specialists are here to take the load off with our expert digital marketing services. Whether you're diving into social media marketing, email marketing, or looking to refresh your content to capture your audience, we're here to help.
The internet is far more powerful than it once was; not only in terms of speed, but in terms of capabilities. As society shifts more towards digital, businesses are taking advantage of the online space to reach audiences like never before. Put simply, if your online presence isn't up to scratch, you're missing out on potential leads and conversions.
Even if you've got the best product or service available, it needs to be able to reach the right people. At Impressive, we offer comprehensive digital marketing services in Melbourne and throughout Australia to target customers, drive quality traffic to your website and increase your sales.
A marketing funnel represents the customer journey: awareness, consideration, conversion, loyalty and advocacy. Each stage of the funnel requires a different strategy to capture the audience; that's why we take the time to understand your brand and create a tailored approach to targeting, so you can achieve your goals.
With almost every niche boasting an online presence, there are no limits as to what businesses can benefit from digital marketing. While eCommerce is one of the most prominent industries to utilise marketing agency services, everything from professional services, B2B retailers and even SaaS clients will find value in online marketing.
Search engine optimisation (SEO) is a crucial part of any digital marketing strategy. SEO drives your website higher in Google search results, ensuring that it's found by audiences who are searching for your products or services. However, great SEO results don't happen overnight. By investing in a long-term SEO strategy crafted by our expert digital marketers, your business' online presence becomes sustainable, so you'll see growth well into the future.
While both techniques can garner excellent results, the choice between SEO and PPC depends entirely on your goals and your budget. If you're looking for fast results with a shorter campaign, PPC is your best bet; but for long-term results, you should choose SEO. Get in touch with our expert digital marketers for a chat about what strategies are a good fit for your business.
Digital marketing is a great strategy for reaching clients in the B2B space. Our specialists can help you create a campaign to reach your target audience and make it easy for them to find information about your service or offerings. We do this by taking an omnichannel approach that's consistently fine-tuned as the market shifts.
Digital marketing is a powerful tool that allows small businesses to compete with larger companies by providing a platform to reach more people than ever before. In today's world, the more access you have to potential customers and clients, the better the chances are of making sales. Whether you're selling online or in-person, you'll want to make sure they know who you are and what you offer. Even with a limited budget, you can leverage cost-efficient digital marketing services to achieve your small business' goals.
In the world of digital marketing, lead generation is a key metric. It's a way to measure how many new people are signing up for your product or service.
Digital marketing can help you improve your lead generation by making it easier for potential customers to find you and sign up for your product or service. The more visitors you have on your website, the more likely it is that someone will sign up for what you have to offer. Digital marketing allows you to reach people in every corner of the world, so if someone is interested in what you have to offer, they'll be able to find out about it. Choosing a digital marketing agency in Australia that provides a tailored approach to lead generation ensures that you won't get left behind.
No two businesses are identical, and the same goes for digital marketing strategies. The type of industry you operate in, your budget, the channels used, and a host of other factors can influence how long it takes for you to see results with online digital marketing services.
If you're trying to grow your business, you're going to want to see concrete numbers that show you're heading in the right direction. The good news is that digital marketing can be measured quickly and effectively, so you can get a clear picture of where your business stands right now and what changes will help it grow.
Impressive is a digital marketing agency in Australia that delivers results, not just empty promises, so you'll always be kept in the loop about how your campaign is performing.
There's no one-size-fits-all solution, but we recommend an omnichannel approach. This ensures that you're not limiting your activities to a single channel, so your audience will be more receptive. Our team of digital marketing specialists will work with you to determine which channels are most appropriate for your audience and how they want to engage with you.
We can't guarante a return on investment for your digital marketing campaign, and any internet marketing firm that does is taking you for a ride. What we can promise is that our team of experts will work alongside you to develop realistic KPIs to drive qualitative traffic to your site, setting you up for the future.
It's like asking how long a piece of string is. Every business is different, and there are different costs associated with digital marketing campaigns. Factors such as your competition, your business' current position in the market, your target audience and the strategies needed to reach your goals can all influence the cost of your digital marketing campaign. At Impressive, we're experienced with working with businesses of all shapes and sizes, so you can rest assured that your campaign will be built around your needs.
Partnering with a digital marketing agency equips you with the tools to be able to reach your audience online. With more people gaining access to technology, it's important that your business builds a solid online presence. At Impressive, we specialise in multiple channels, delivering powerful SEO campaigns, PPC campaigns, social media marketing, email marketing, and a host of other strategies to propel your business forward.
It's no secret that the internet has changed the way we do business. It's easier than ever to find the information you need, and it's even easier to connect with people who share your interests. But if you don't know how to use these tools properly, it can be difficult to stand out from the crowd.
That's where a digital marketing agency comes in. A quality agency like Impressive can help you leverage the power of social media and SEO so that people will find your business when they're searching for something similar to what you offer. We also understand how important it is to build an audience who trusts your brand, and we'll make sure that your customers are treated well and engaged with consistently. Think of us as your partner in performance.
With so many digital marketing companies in Melbourne, Sydney, Brisbane and throughout Australia, it can be tough to decide. But here's the secret; it's not you, it's them. While you can ask all the right questions to weed out the digital marketing agencies that aren't a good fit, you should pay attention to the questions they're asking you, and how well they want to know your brand. You'll want a partner that not only celebrates your achievements, but helps you get there – and doesn't abandon you when the going gets tough.
We think we've got it pretty down pat, and are ready to listen to your needs and work with you to smash your goals. Get in touch with us to learn more.
Not all marketing companies in Australia boast the same accolades that we do. We're Australian owned and operated, and bring together the best talent to deliver exceptional results to our clients across the country. Keeping up to date with industry trends is crucial in digital marketing, and it's something that we pride ourselves on. We recognise that each client brings a unique offering to the table, and we're always happy to have a chat to learn more about who you are and what you're looking to achieve.
Let's get started
WE'RE NOT JUST A DIGITAL SERVICE PROVIDER – WE'RE YOUR PARTNER IN PERFORMANCE
Here's how we'll invest in you:
A comprehensive audit
We'll review all of your digital marketing channels and outline what's working, and what needs to be improved.
Unique growth strategy
We'll share our approach, covering how we'd scale your marketing – and how they relate to your objectives.
ROI projections
We'll forecast the results you can expect, as well as your investment and the KPIs involved to get you there.