Looking to get a leg up on the competition? SEO for electronics suppliers is just the thing. This game-changing marketing strategy is designed to boost brand authority, improve search ranking, and get more clicks to your site than ever before. 
The good news is the experts at Impressive are here to apply our expertise to your campaign. Using the latest tools and techniques, we guarantee to deliver stand-out results that speak for themself. 
Ready to get started on your SEO journey? Get in touch with our friendly team to book a free consultation.
GET A FREE QUOTE
Just wondering, does SEO for electronics actually work?
Good question. The answer: Big yes. 
One reason why SEO for electronics works is because this is a highly active market. In fact, tech products are one of the most commonly purchased items online and bring in billions of dollars each year.  
Another is that customers purchasing these types of wares have typically done their research – and they're ready to go when they land on a website. If that happens to be yours, then you're in with a great shot at converting the customer and winning the sale. 
Laptops. Consoles. Smartphones. Audio equipment. Did we mention that electronics are often quite expensive? These products have the potential to bring in great returns for your store. When you get your formula right, you can generate massive profits across your range. 
TLDR: Yes, SEO for electronics works. And if you want to make serious money, it's an aspect of marketing you can't afford to overlook.
GET A FREE QUOTE
Want to nail your keyword research for consumer electronics? Start here.
The key to keyword research is to put yourself in your customer's shoes. Think about what they are searching for and go from there. If you specialise in gaming computers and accessories, then prioritise these terms. Or, if you want to highlight your upcoming iPhone sale, then start there. 
Be sure to cast a wide net to make sure you don't let anyone slip through. For instance, while you might think 'mobile phone', your customers may hunt for 'smart device' or 'Android phones'. So be sure to plan carefully and cater for all possible queries. 
Remember to focus on headings and subheadings. This is because Google places greater emphasis on these sections of your webpage. They act as an important signpost for both the algorithm and human readers. 
Thread keywords throughout your body copy as well. But keep in mind that it's not about spamming for the sake of it. Your content should be unique and relevant, and helpful for shoppers as they drop by. 
Pro tip: Google prioritises simple language that is easy to understand. So just describe your product clearly, and you'll find that your keywords naturally fall into place.
BOOK A FREE STRATEGY SESSION
Crystal clear: The benefits of SEO for electronics
Specialists have been toying and tinkering with SEO strategies for well over a decade. It's actually one of the most powerful ways to boost your ranking in search results. However, many people remain confused about the specific benefits, particularly when it comes to selling electronic products.  
In short, SEO can help you: 
Create more organic web traffic

Increase your brand's sales and leads

Improve your brand authority

Rank higher in Google search

Measure your results

Safeguard the longevity of your business
BOOK A FREE STRATEGY SESSION
Getting technical: What's the difference between on-page and off-page SEO?
Remember how we mentioned that not everyone understands the specifics of SEO? Well, people often get confused when it comes to the two main components of this strategy, too. These are: on-page and off-page SEO. Basically, if you're working on the actual visible content for a web page, then you're playing with on-page SEO. And if you're optimising the back-end, or what doesn't get seen, then you're working on off-page SEO.
Both aspects are equally important when it comes to running a successful campaign for electronic products. To get truly impressive results, you want to ensure that both are working together. 
On-page SEO includes: 
Ensuring optimal website load speed

Optimising for the mobile experience

Crafting catchy headings and body copy

Writing engaging meta descriptions & title tags

Adding internal and external links
Off-page SEO includes: 
Earning brand mentions

Establishing page authority 

Securing backlinks

Sharing content on social media
BOOK A FREE STRATEGY SESSION
SEO + electronics = a no-brainer
Working with an SEO agency for your electronics brand can be a game changer. This is because a specialist team will be able to help your website rank higher in Google search. They'll do this by finding the right keywords, building your brand's authority, securing the best links possible and more. 
But that's only part of the picture. The best thing about choosing a trusted SEO partner is that you can enjoy complete confidence. Why? Because they'll have the experience and tools to propel your brand higher than ever before.
BOOK A FREE STRATEGY SESSION
Electronic SEO Case Study: Impressive x digiDIRECT
How we gave a 588% boost to a major eCommerce client
Who is DigiDirect, and what were their challenges?
With physical stores all across Australia, digiDIRECT has become the go-to place for cameras & video equipment, for both amateurs & professionals alike. The company's success has made it a household Australian name & it's renowned for its quality products & knowledgeable customer service staff.
Despite gaining a solid reputation in the retail industry, digiDIRECT struggled with its digital store. When we first met with the client in 2019, their online sales were much lower than their retail sales. While traffic was coming to the online store, it wasn't converting – and organic traffic was much lower than expected for a client of this size and reputation. The client also felt that they were falling behind a number of key competitors online, and was keen to improve their standing.
BOOK A FREE STRATEGY SESSION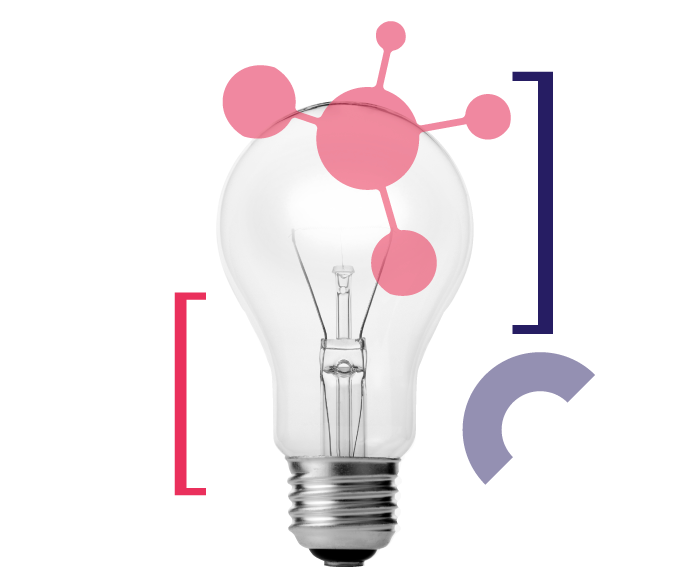 What strategy did Impressive and digiDIRECT follow?
Our strategy: on behalf of the client, our SEO team completed an extensive audit across the digiDIRECT site, comprised of content marketing and outreach campaigns to extensive authoritative sites. It also looked at ways to improve site speed and other technical optimisations that could be made.
BOOK A FREE STRATEGY SESSION
How did Impressive implement the SEO strategy?
In the first 6 months of working with Impressive, digiDIRECT's online revenue went up 49.65%. In that same period transactions also increased by 64.12%, with an overall eCommerce conversion rate improvement of 45.5%.
Organic traffic increased by 19.4% and generated an additional 37.4% in revenue. 
Using AI, automation and best practice account segmentation, paid traffic increased by 26.8% with a 588% increase in revenue.
Impressive was able to work through all 7,000 + product pages to improve the site's SEO and improve their overall digital results and revenue.
BOOK A FREE STRATEGY SESSION
Looking for an innovative SEO agency for your electronics brand? We're here to help.
Hi there. We're Impressive – an innovative SEO agency that delivers bang-for-your-buck results. Without talking ourselves up (too much), we're one of the best in the business when it comes to digital marketing for electronics brands.
We do this by harnessing powerful tools and tactics. And by keeping ahead of the curve when it comes to new techniques.
So it kinda makes sense that we're a multi-award-winning digital marketing agency. And that the biggest global electronics brands knock on our door.
Step one is easy: Start with a free consultation
Ready to get started on your SEO journey? Get in touch with our friendly team. We promise to demystify the mysterious and make your time with us truly impressive.
BOOK A FREE STRATEGY SESSION
Let's get started
WE'RE NOT JUST A DIGITAL SERVICE PROVIDER – WE'RE YOUR PARTNER IN PERFORMANCE
Here's how we'll invest in you:
A comprehensive audit
We'll review all of your digital marketing channels and outline what's working, and what needs to be improved.
Unique growth strategy
We'll share our approach, covering how we'd scale your marketing – and how they relate to your objectives.
ROI projections
We'll forecast the results you can expect, as well as your investment and the KPIs involved to get you there.